Motivational Keynotes
Life in the Espresso Lane:
How to Be Smooth, Bold and Balanced In a Fast-Paced World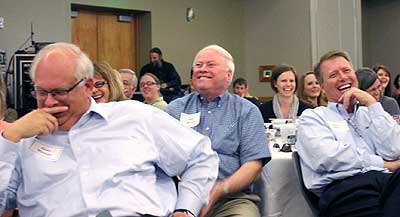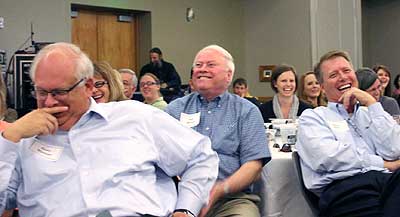 What if you could give yourself an instant pick-me-up by a simple change of thinking – even in stressful times? If you find yourself zapped after encounters with customers or coworkers, this course offers simple yet powerful ways to instantly become engaged, motivated, and energized. You will learn practical mental "lattes" – ideas you can serve yourself any time you need to get your perk on!
This fast-paced, fun, interactive program will give you the tools to blend your own energizer. You will leave with new pep and excitement for the day. After you savor her "cup of sanity" once, Laurie's humor and wisdom will make you want to drink in her ideas daily.
Attendees learn:
One action to become indispensable at work
Behaviors to positively stand out from the pack
The best way to build rapport with others
Ideas to achieve personal balance in life
Are We Having Fun Yet?
Communication and Teamwork is More Than a Game of Chance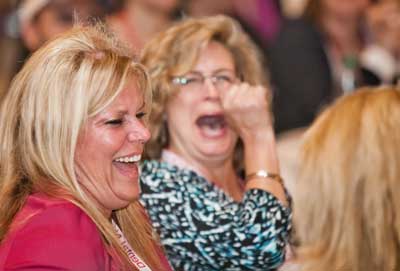 Is your team overdue for a fun, laugh-while-learning experience? Wouldn't it be nice if you could also get them reacquainted, reenergized, and recommitted to your organization's goals? Heck, while we're at it, why not throw in improved personal interactions and a morale boost?
During this customized, game-style program, audience members work together to build better communication and teamwork skills. The session is both enjoyable and highly interactive.
Attendees learn ways to:
Improve communication between all types of team members
Build better internal and external rapport
Create a fun environment and lasting workplace relationships
Build a team that withstands myriad daily stressors
Customer Service Keynotes
Managing the Red Carpet:
A Show Business Guide to Customer Service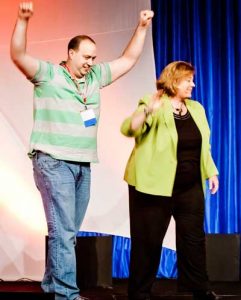 Do you roll out the red carpet for your customers? Do you want to learn tangible ways to treat them like the VIP celebrity guests they are? Could you use some creative ways to express how much you value their business? This entertaining, yet practical program is ideal for groups who desire to deliver stellar customer service while achieving overall business objectives.
Attendees will:
Identify misleading signals and learn how to change them overnight
Learn the five taboo words what to say instead
Create a showtime culture throughout the organization
Determine which team actions deserve an encore and which need the curtain pulled
Everyone in your cast will emerge energized and equipped to provide award-winning service to your audience (aka customers) in ways that make a difference to everyone on the set.
The Guest Encounter:
Better Service, Better Performance, Better Results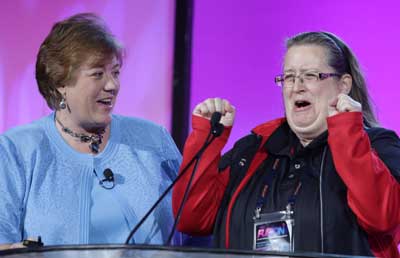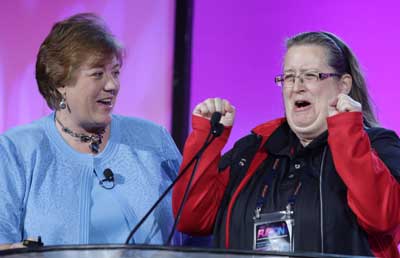 What happens when a "guest" (customer, client, patron, or patient) encounters your organization? Many business owners and managers feel they already have customer service and sales under control. They believe additional training is not an issue.  However, if our team has learned one lesson from decades of secret shops, it is this: Every encounter makes an impression. Each encounter holds the power to nurture your relationship or nick it, to build your business or bruise it. Now, Laurie shares her insight to help you improve customer service.
Attendees learn:
Three different categories of encounters and how each impacts the bottom-line
Ways to self-assess customer service levels
High-impact opportunities to shine that the competition is most likely missing
Ideas for improving the service level of every team member
Everyone walks away with a Guest Encounter Audit Guide that explains how to achieve a high score on every type of guest interaction. But wait, there's more! Attendees will also learn Laurie's "simple six pack" to improve their customer service levels overnight.
Programs
Motivational Keynotes:
Customer Service Keynotes: